Testimonials
We pride ourselves on providing the most personal customer service possible and having the most professional teams of fitters in the area, whether you want one carpet supplied for your bedroom or you want the whole of your home fitted out.
Amtico Flooring installed after refurbishment
Amtico Flooring installed after refurbishment
Refurbishing during lockdown certainly brought its challenges for many people and businesses, but it brought many positives too. These include such things as businesses adapting their working practices as well as being more flexible and accommodating. It also made people see things from a much more positive perspective, realising there are some things that are just out of everyone's control. This is what Vicky Carson experienced whilst renovating a large proportion of the ground floor of her home, which involved knocking through walls and fitting a new kitchen.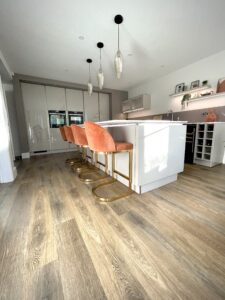 Vicky took full advantage of this service to make sure the style, colour and grain of her selected flooring would flow right through the majority of her ground floor, which encompassed the kitchen, dining room, snug, as well as the hall, study, cupboard and toilet. Eddy from Gainsborough Flooring advised her to wait until her kitchen was fully fitted before making a final decision so she could see it in a finished environment.
(more…)
Karndean creates amazing impact on family home
Karndean creates amazing impact on family home
Having recently refurbished their kitchen/dining area along with their garden room, they were keen to find suitable flooring in keeping with their lifestyle and new décor. Their kitchen fitters suggested Karndean and recommended they speak to Gainsborough Flooring. Following an initial consultation, one of the Gainsborough team went to inspect the kitchen and garden room areas to establish if it was possible to retain their underfloor heating which covered large areas of the ground floor, along with their existing flooring and lay the Karndean on top of it. After thoroughly inspecting the existing stone floor in the kitchen and the tiled floor in the garden room, Gainsborough confirmed that it would be possible to install the new Karndean Flooring on top. Mike and Georgina were delighted as they wanted to avoid the mess and upheaval of having to rip their current flooring out.
(more…)
Amazing flooring
"I just wanted to send an email to say thanks for the job that you recently completed for me. I know the job was much bigger than expected but the flooring looks amazing.  We would love to give a special thanks to Paul & James for all their hard work and attention to detail and care that they showed throughout the whole job. I think on paper it was down to be a much quicker job but laying such a large space in small parquet was always going to be a real task.  As I said, Paul worked so hard and did very long days and weekends to get the job done so when you do see please pass on our thanks."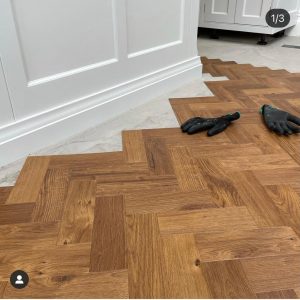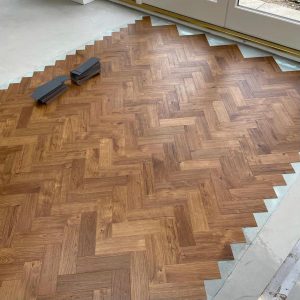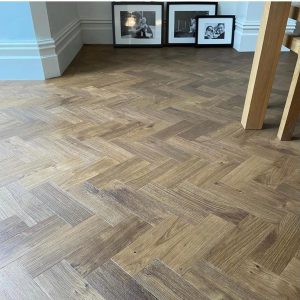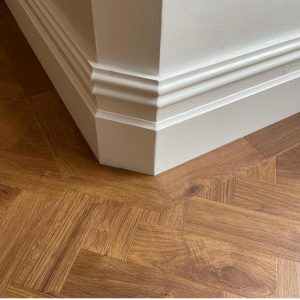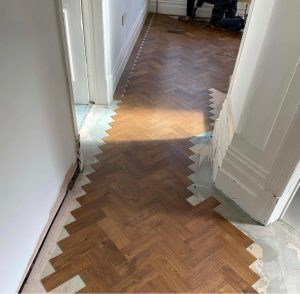 Colourful carpets for Lancashire home
Colourful carpets for Lancashire home
Anthony commented. "I loved the honesty, integrity and flexibility of the team. When Eddy Brown initially came to see me, he took the time to understand exactly what I was looking to achieve and wasn't afraid to challenge my ideas on the practicalities of what would work."
Read more here.
New flooring for sitting room, halfway and stairs
New flooring for sitting room, halfway and stairs
"I am absolutely thrilled with the transformation to my home. The Gainsborough Flooring team were so inspirational with their ideas and I had such confidence in both their range of flooring products and their professionalism in delivering exactly what I wanted. The expert capabilities   of the fitters were certainly put to the test when they had to curve the Amtico parquet wood blocks around the round bullnose of the bottom step and follow the curving walls! It was very impressive."
Read more here.
New Hallway Floor
We're delighted with the floor and the excellent service you all provided. The quality of Warren's craftsmanship was just amazing.
Read the full story here.