New flooring for Preston pub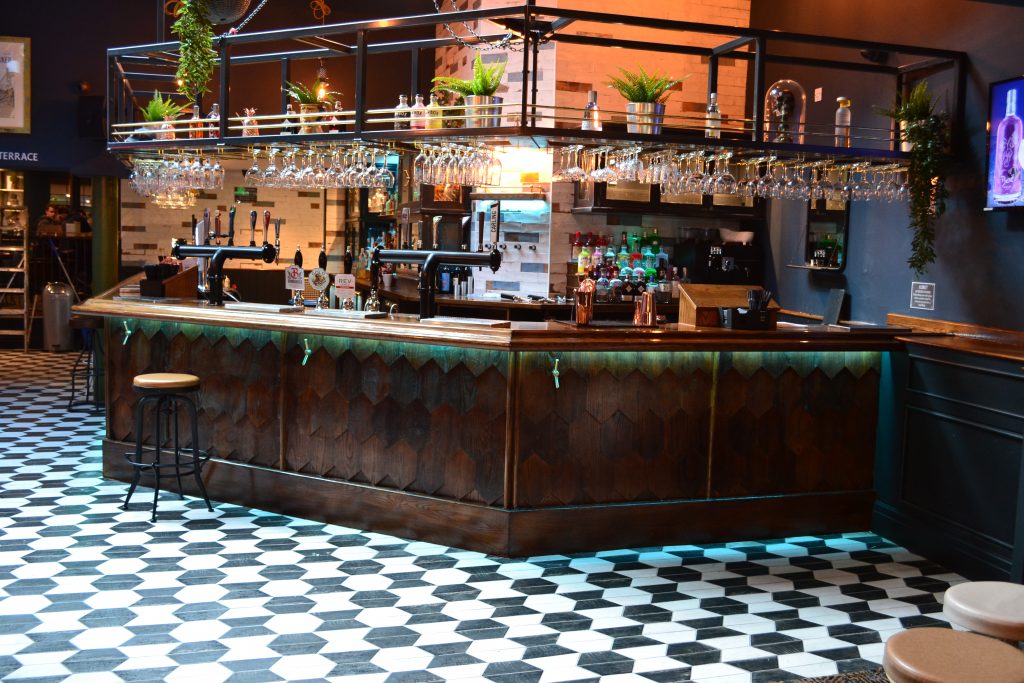 Preston carpet and flooring company Gainsborough Flooring were recently responsible for advising and fitting the flooring throughout the recently opened Northern Way pub, previously Shenanigans, on Friargate in Preston. It is part of the Amber Taverns chain of pubs.
The swanky new interior includes a complete refurbishment of the whole bar area, the toilet area and the Manager's flat, with the installation of a new karaoke booth too!
For the main bar areas, they selected carpets from Wilton choosing the Urban Textured Axminster carpet range which is made from a tough 80% wool 20% nylon construction for durability and longevity and is perfect for hospitality venues such The Northern Way pub.
The extensive toilet area was fitted out with hardwearing, slip-resistant and easy to maintain flooring from Polysafe. It's perfect for large volumes of traffic with the added benefit of reducing the transfer of impact sound and walking noise throughout the building.
Vicky Keelan, Managing Director of Gainsborough Flooring commented, "This was a complex project as the whole building had to be gutted and refurbished within 10 weeks. It involved all professional trades people whether they were electricians or furniture fitters working in unison to deliver the project on time. Laying the floor was no easy task as it needed the others out of the way whilst it was being fitted, resulting in us working through the night to ensure we fitted in with all the other project requirements. The flooring was completed in the last two weeks of the contract."
Gainsborough Flooring have worked with Amber Taverns for over 12 years on numerous projects. They offer full refurbishment with fittings being completed within three weeks and additionally provide a "sparkles" service where they replace all floors within the week for a quick turnaround and do emergency floor repairs as and when they arise.
Danny Roberts, Contracts Manager from Amber Taverns commented, "Gainsborough Flooring's quality of carpets and flooring combined with their ability to work to tight deadlines and work seamlessly with other contractors makes them the perfect choice. They're used to working with our building contractors and make a great team delivering all our projects on time and within budget."
Gainsborough have fitted carpets and flooring throughout the North of England and Midlands for Amber Taverns, with their next project in Paisley, Scotland!!