Mrs Cooper inspired by Alternative Flooring's Quirky B Fair Isle Annie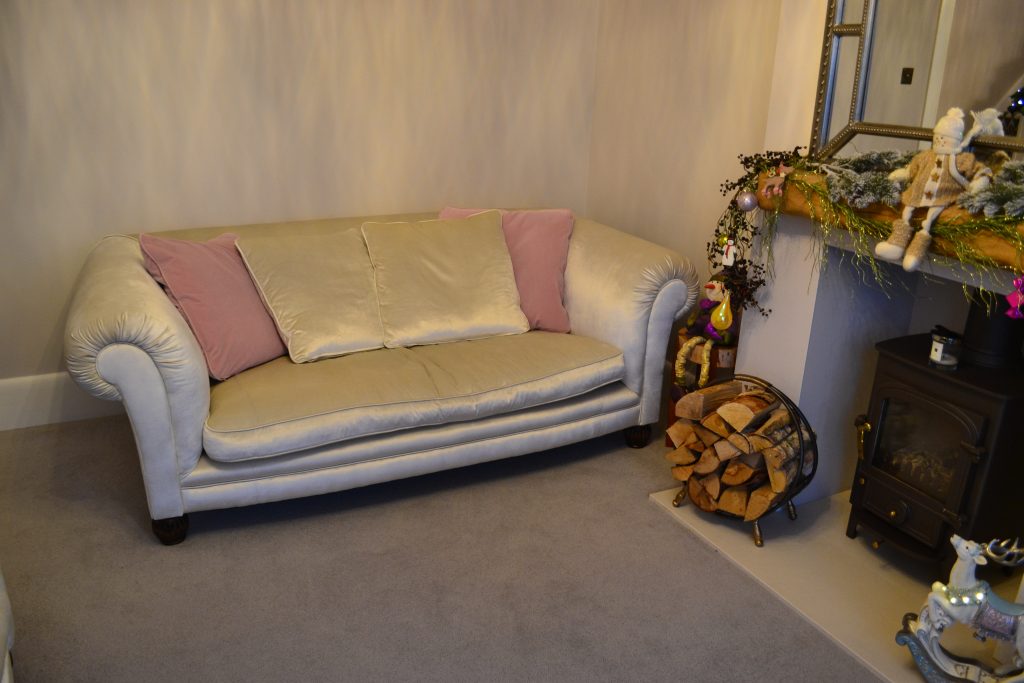 Having had a poor experience with flooring in the past, Mrs Cooper was keen to ensure this wouldn't happen again. So, when she was looking to have her lounge, stairs, landing and bedroom carpets replaced she asked around several neighbours and friends and discovered that four of her neighbours had had their flooring supplied and fitted by Gainsborough Flooring!
Mrs Cooper decided to visit the showroom and spotted Alternative Flooring's Quirky B Fair Isle Annie in the showroom window, and she was so taken with it she booked an appointment for measuring her flooring that same day!
Quirky B Fair Isle Annie was Margo Selby's first collaboration with Alternative Flooring and was inspired by their woven fabrics and the patterns take inspiration from their silk jacquards, uniform geometric shapes and hand woven structures.  It's a fun and colourful choice and ideal for spaces such as the dining room, lounge, bedroom, stairs or home office.
Mrs Coopers was delighted with her results and commented, "I'm so happy with the finished product, I love the carpets! The service from Gainsborough was great and I will be coming back in soon to get the other two bedrooms booked in for a new carpet!"