Gainsborough Flooring to sponsor Hopfest and exhibit at The Royal Lancashire Show
Following the success of the Lancashire Business Expo where Gainsborough Flooring were an integral part of the distinguished Red Carpet Zone, the Preston based flooring specialist is planning to attend two further events this summer.
On the 5th – 7th July Gainsborough Flooring will be key sponsors of Hopfest, the beer, gin and music festival hosted at Preston Grasshoppers.
Gainsborough Flooring sponsored this event last year and were thrilled with the exposure and engagement they received. Vicky Keelan, Managing Director at the flooring experts commented, " We have a close relationship with Preston Grasshoppers and my brother Eddy who manages the business with me has played rugby there for years. It's fantastic for us to be involved in one of the club's flagship events. The gin and prosecco marquee we sponsor proved extremely popular last year with 30 different gins available, and visitors enjoying the different varieties available, as well as listening to the live music and eating the delicious food. We're hoping this year will be just as successful for both us and Hoppers."
Gainsborough Flooring will also be attending the Royal Lancashire Show on the 19th – 21st July at Salesbury Hall in Ribchester, which they exhibited at for the first time last year and came away with the prize for the best stand at the show!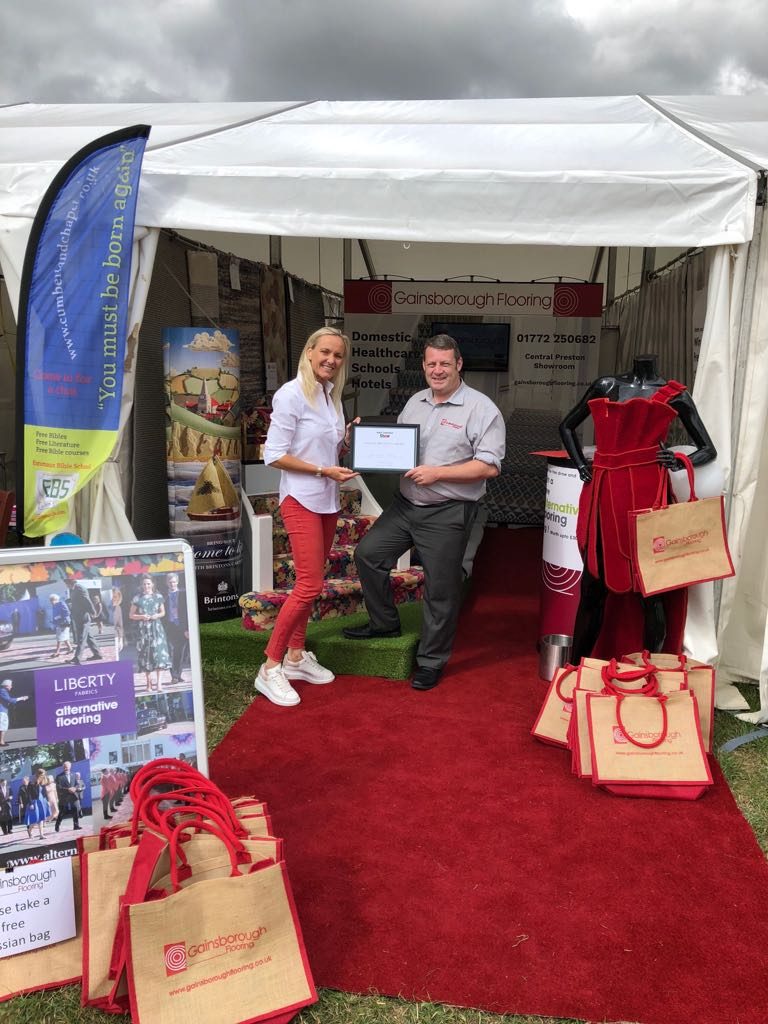 The team plan to make their display area inspiring and inviting for visitors, with rolling hills, sheep, rabbits and the white cliffs of Dover created with beautiful Brintons' carpets. There will also be an exciting prize draw to win a rug worth £250.
The Gainsborough team will be working closely with the Anderton Centre who provide a range of water and land based outdoor learning activities at their stunning site in Rivington, near Chorley.
Vicky commented, "Our team believe a collaborative approach can lead to greater success at these events, enabling us to attract a more diverse range of visitors to our stand and engage with more people from the region."
Both events Gainsborough Flooring are involved with promise to be popular and entertaining, so get yourself along for some great days out and make sure you go and say hello to the team.